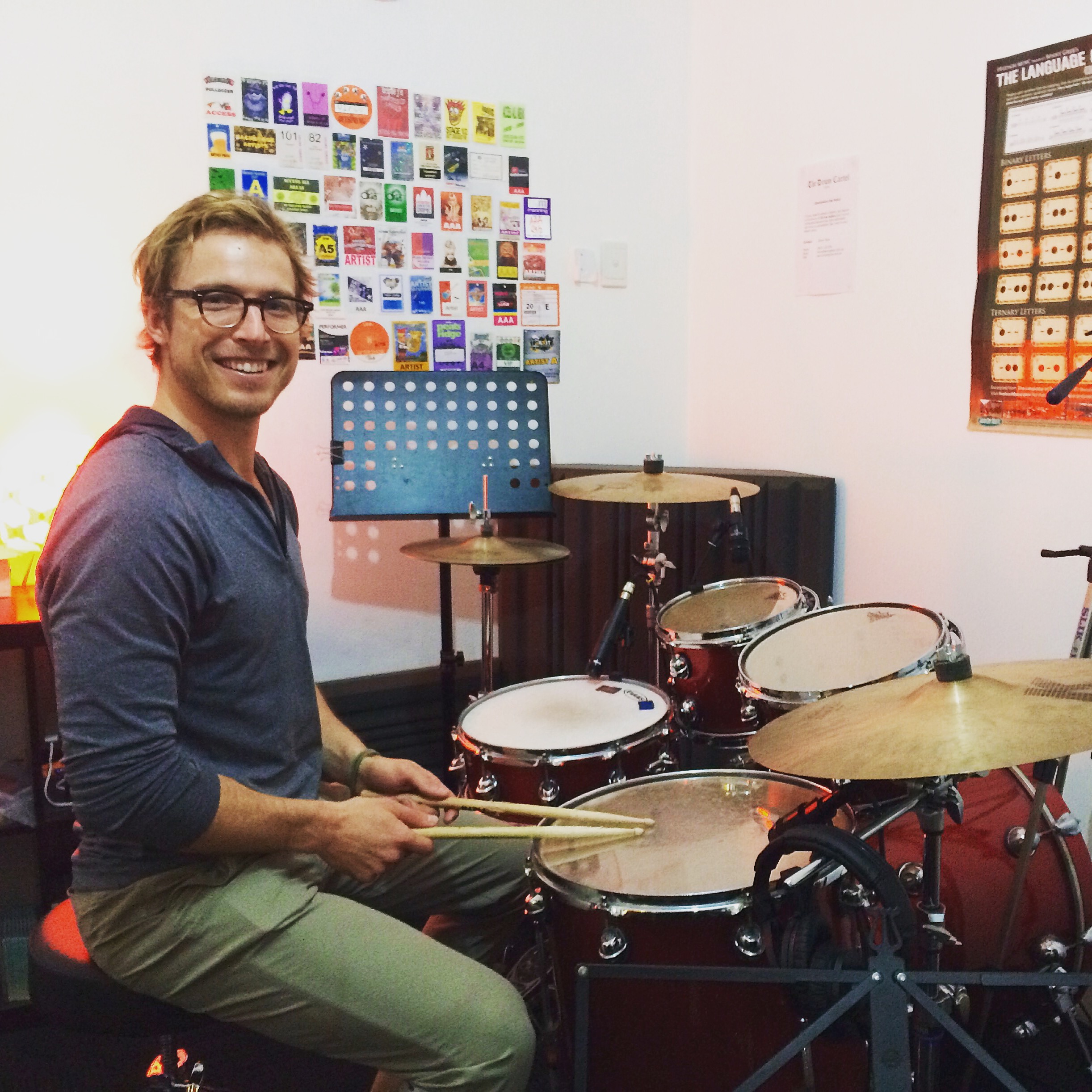 Drumming and body mechanics
Had a drum lesson this morning with this guy: Tom Barton. It wasn't me teaching him but the other way around. Tom is my physiotherapist and I invited him in to discuss body movement and body mechanics as applied to drum set technique. We looked at hand positions, wrist movement, posture and how important your breathing is whilst playing and performing. Super interesting and informative session!
For more info on Tom head to The Health Collab and like The Health Collab on Facebook.